Crepes aren't easy to find once you go vegan, but my recipe for gluten-free teff dinner crepes can put them right back into your life.
These come together quick right in your blender. You can get the Creamy Greens recipe here to use as a filling. You could also fill them up with your favorite stews or veggies. It elevates leftovers to a fancy meal.
Please note that this post is sponsored by The Teff Company, the makers of Maskal Teff™ products
. If you can't find them in your local store you can order Maskal Teff™ products
on Amazon.
More Vegan Teff Flour Recipes
Print Recipe
Vegan and Gluten-free Teff Dinner Crepes with Creamy Greens
I always feel like a real grownup when I have crepes. I think it's because the only crepe restaurant I've been to was expensive and a dress up affair. Funny thing is that crepes are easy to make, and you don't need any fancy ingredients at all. If you haven't made crepes before, you might want to make a double batch of batter so you have 6 extra chances to practice.
Click here to get to the Creamy Greens Filling recipe.
Ingredients
2

tablespoons

ground flaxseed mixed with 1/4 cup warm water

1

cup

water

1/2

cup

Maskal Teff™ flour

ivory or brown

1

tablespoon

olive oil

1/4

teaspoon

salt

More olive oil to use in pan

1

Recipe Creamy Greens
Instructions
Add all the ingredients to your blender and blend well.

Let the mixture sit for at least 10 minutes, until the bubbles on top go away. (This is a great time to prepare the filling in the recipe below.)

Either spray some oil lightly on an 8 inch saute pan or lightly brush oil on

Heat pan over medium heat.

Once hot measure out ¼ cup batter, remove skillet and pour batter moving the skillet to coat the bottom evenly.

Cook first side for about 3 minutes. The edges will begin to pull away from the pan.

Carefully flip the crepe using your hands or a spatula and cook another minute.

Place on a plate and repeat until all the crepe batter has been used.

Fill each crepe with the creamy vegan greens filling and roll up. Serve with a little of the greens on top for decoration.
Nutrition
Calories:
74
kcal
|
Carbohydrates:
9
g
|
Protein:
2
g
|
Fat:
4
g
|
Saturated Fat:
1
g
|
Sodium:
99
mg
|
Fiber:
1
g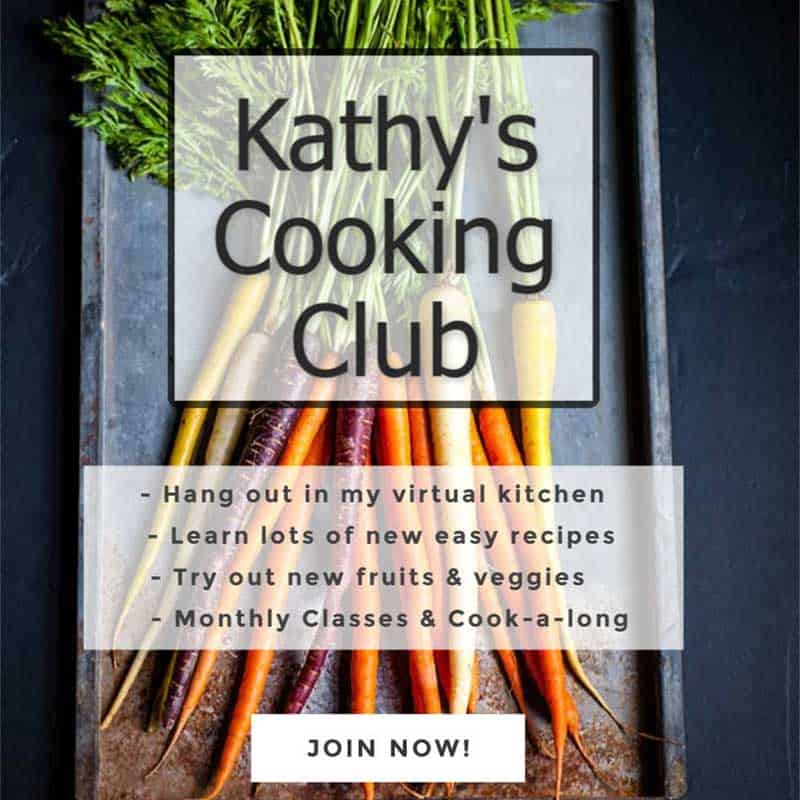 Print Recipe
Creamy Greens
A fall or winter CSA is full of all kinds of greens and you are welcome to mix and match with what you have on hand. If you're new to greens try kale, collards, or spinach because they are milder than some of the other varieties. I'm partnering with foodsafety.gov for this recipe so take note of all the safety tips in the recipe directions. You can use them in other dishes that you make too! gluten-free, soy-free, no oil added option*, dairy-free
Ingredients
1 to 2

tablespoons

olive oil

*water sauté to make these oil-free

1

small onion

You will only use 1/2

2

cloves

garlic

minced

1

large bunch fresh greens like collards

kale, and/or spinach

1/2

cup

coconut milk

, or use plain unsweetened nondairy milk of your choice

1/4

teaspoon

nutmeg

1/4

teaspoon

salt

, or salt substitute

1/8

teaspoon

pepper

1

teaspoon

tapioca or organic cornstarch

optional
Instructions
Clean Up and Get Ready to Cook
Make sure to wash your hands for 20 seconds with soap and running water before you begin and frequently throughout your cooking session. You can sing the Happy Birthday song about 2 times in 20 seconds to time yourself.

Clean the surface you'll be working on and your cutting board with hot water and soap.
Prep the Vegetables
For the onion and the garlic: Remove the outer skin. Rub by hand or scrub with a clean brush while rinsing under running tap water.

Chop half the onion to use in the next step. Mince the garlic.

Thoroughly rinse the greens under running tap water and dry in a salad spinner or with clean paper towels. Remove the stems (save to use in this kale stem pesto recipe), and tear the leaves into smallish pieces. You should have 6 to 7 cups of prepared greens when you're finished.

Heat a soup pot over medium heat and add the oil if you are using it. Add the onion and sauté for about 5 minutes or until translucent. Add the garlic and sauté a minute or two more.

Add the greens about 2 cups at a time as they cook down. Once they have all been added and wilted, stir in the coconut milk, nutmeg, salt and pepper, and cook for 3 to 4 minutes more, until it's piping hot and steaming.

If you'd like to thicken the sauce, spoon out a tablespoon of liquid from the greens with a clean spoon and in a small cup, mix in the starch of your choice. Add the mixture back to the greens and cook until thickened.

Enjoy your leftovers! Refrigerate them at 40ºF or below within two hours.
Nutrition
Calories:
135
kcal
|
Carbohydrates:
7
g
|
Protein:
4
g
|
Fat:
12
g
|
Saturated Fat:
6
g
|
Sodium:
234
mg
|
Fiber:
3
g
|
Sugar:
1
g