What if I told you that you can make Vegan Slow Cooker Pizza Rolls? It's true and they are so good. They are great paired with soups and stews. Plus they aren't hard to make either!
Do you already know Ginny McMeans from her blog, Vegan in the Freezer? This recipe is from her very first book, The Make Ahead Vegan Cookbook, just came out. I'm so excited for her!
She's letting me share the recipe for her Slow Cooker Pizza Rolls from her book. I think you're going to have fun with it. I love making bread in my crockpot for dinner parties because of all the ohs and ahs.
Did You Know You Can Make Bread in Your Slow Cooker?
I know this just blew your mind! Well, unless you have already made some. It's a great way to make rolls for holidays, because you don't need more oven space.
How to Make Slow Cooker Pizza Rolls
I used a flax
egg as my vegan egg sub of choice, and bread flour
in place of regular unbleached flour because it was already on the counter. Yes, I really can be that lazy!
After the liquid is mixed, you all of the flour and use the dough hook attachment to knead it into dough.
Then you divide the dough into 12 equal-sized balls. Or, if you're more like me, it will be into varying sizes that are sorta close to each other.
Make this into Slow Cooker Pizza Monkey Bread by making 24 or more smaller dough balls.
I treated myself to a box of pre-cut parchment paper
and I love it! No more crooked lines for me and I love that I can pull out a sheet and go.
I took 2 pre-cut sheets and made an x in my 6-quart crock of my Hamilton Beach 3 in 1 slow cooker. These are getting pretty rare these days and the price is crazy on Amazon.
If you see a 3 in 1 at a thrift store or yard sale, snap it up. It's one of my favorites because it has a 2, 4 and 6-quart crock that are interchangeable with one cooking base. Or you can get the new Hamilton Beach right size slow cooker on Amazon.
Then all you have to do is dip the dough balls in pizza sauce and place in the paper-lined crock. You cook on low for 1 hour for proofing and then you cook on high for 50 minutes. I put some folded paper towels in between the lid and the crock to absorb the moisture and mine were ready a little bit sooner because of that.
Print Recipe
Slow Cooker Pull-Apart Pizza Rolls from The Make Ahead Vegan Cookbook
The idea of pull-apart bread actually pulls a person in. Make it with pizza flavors and you just can't lose. - GM from The Make Ahead Vegan Cookbook printed with permission.
Ingredients
1/2

cup

warm water

110°F

2 1/4

teaspoons

active dry yeast

1/2

cup

nondairy milk

2

tablespoons

coconut oil

2

teaspoons

sugar

1

teaspoon

sea salt

Vegan substitute for 1 egg

prepared

3

cups

all-purpose flour

plus more

if needed

1/2

cup

pizza sauce
Instructions
In a small bowl, add the yeast to the warm water and stir well. Set aside.

In a stand mixer fitted with a paddle attachment, combine the milk, coconut oil, sugar, salt, and egg substitute. Beat at low speed to stir and pour in your yeast mixture. Let it stir until all is combined, scraping down the sides if necessary.

Change to a dough hook attachment and add the flour. Let mix on low speed for 6 to 8 minutes. The dough will be a little sticky but that should be okay. If you can't work with it, add a touch more flour. Pat into a ball and set aside.

Line a 6-quart slow cooker with parchment paper. I cut a larger circle so that it would go up the sides by about 3 inches. Then I snip vertically down the sides, all the way to the bottom, in about six places, so that the sides overlap and lay flat.

Place some of the pizza sauce in a bowl. Cut the ball of dough into 12 pieces. Roll each piece into a ball and use your fingers to roll pizza sauce all over the ball.

Lay in the slow cooker, on the parchment paper, barely touching the sides. Continue with all the balls, to cover the bottom of the slow cooker in one layer. The balls may not touch in places but they will rise nicely and fill in any empty areas.

Cover and cook on LOW for 1 hour for rising. Then, turn the setting to HIGH and cook for 30 more minutes. Brush more sauce, lightly, on the tops of the rolls and cook another 20 minutes. Remove the rolls by grabbing the parchment paper by the sides and lifting. Let rest on a wire rack.

Serve warm or cold and with extra pizza sauce for dipping, if you like.

Storing in the refrigerator:After cooling completely, store in a resealable plastic bag in the refrigerator for up to 1 week.

Freezing:After cooling completely, freeze in a freezer bag for up to 3 months. To serve, defrost in the refrigerator for a few hours. The rolls are ready to eat any time after defrosting.

Reheating: After refrigerating or thawing, you may reheat the rolls on a baking sheet a 350°F oven for 5 minutes
Nutrition
Calories:
233
kcal
|
Carbohydrates:
40
g
|
Protein:
7
g
|
Fat:
5
g
|
Saturated Fat:
4
g
|
Cholesterol:
20
mg
|
Sodium:
241
mg
|
Fiber:
2
g
|
Sugar:
2
g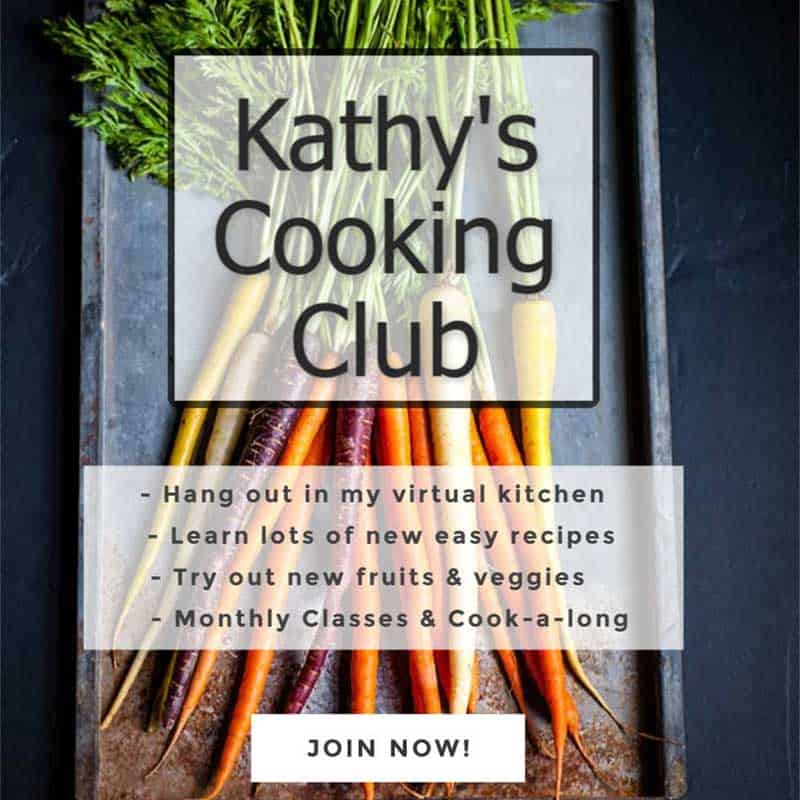 More Recipes to Try