This Homemade Foccacia Bread from Emily Paster's Food Swap is a great gift and so is the book itself.
I've been meaning to share the book, Food Swap, with you. It's not a vegan book, but in addition to having some vegan recipes, it talks about how to join or start a food swap.
What's a food swap? I asked Emily and here's what she had to say:
A food swap is a recurring event where home cooks, bakers and gardeners trade their homemade and homegrown foods. No money changes hands and all the participants bring something that they made, grew or foraged themselves.
From its origins in Brooklyn six years ago, food swapping has developed into a national trend. There are food swaps in every major American city as well as many suburbs and small towns.
So how does a food swap work? The organizer sets a date and time and asks attendees to register in advance. The participants make something delicious to swap, or gather items from their gardens and package them into individual portions.
Upon arrival, participants set up their items and complete a swap card, which explains what the item is and has space for people to make offers. The first part of the event is spent browsing, sampling, and suggesting trades. At some point, the organizer will announce that it is time to swap. Then the trades are negotiated, and the goods exchanged.
What about you? Do you think you are ready to join the food swap movement? – Emily Paster
Print Recipe
Homemade Focaccia Bread from Food Swap
This bread is easy to make and fun to give as a holiday or dinner party present. (Excerpted from Food Swap © 2016 by Emily Paster. Photo © Michael Piazza Photography. Used with permission by Storey Publishing)
Ingredients
2 1/4

teaspoons

active dry yeast

11/2

cups

warm water

between 110 and 115°F (43-46° C)

4

cups

bread flour

2

tablespoons

olive oil

,plus more for the pan and brushing on the dough

2

teaspoons

salt

1

teaspoon

sugar

Flaky sea salt
Instructions
Dissolve the yeast in the warm water until it blooms, about 10 minutes. (If the yeast fails to bloom, discard and start again with new yeast.)

Combine the flour, oil, salt, and sugar in the bowl of a standing mixer. Add the water with the yeast.

Beat the mixture with the paddle attachment just until the dough comes together, about 45 seconds.

Switch to the dough hook and knead until the dough is smooth and elastic, about 10 minutes. (You can also knead the dough by hand.)

Grease a bowl with oil and place the dough in the bowl, turning to coat it with oil. Cover the bowl with plastic wrap and place it in a warm spot until the dough has doubled in size, about 90 minutes.

Punch down the dough and knead it a few times to expel any gas. Return the dough to the bowl, cover again, and allow to rise in a warm place until doubled in size again, about 40 minutes.

Coat the bottom of a half-sheet pan with olive oil and sprinkle with flaky sea salt. If adding toppings, such as chopped herbs, olives, or sliced tomatoes, do so now.

Preheat the oven to 450° F (230° C). Cover the focaccia loosely with a clean tea towel and allow to rise until puffy, about 25 minutes.

Prior to baking, poke the focaccia all over with your fingers to make small indentations. Bake the focaccia for 20 to 25 minutes or until golden and crusty.

Trim the edges and cut the loaf in half. Cut each half into 1-inch slabs, approximately 10 slices per half.
Nutrition
Calories:
179
kcal
|
Carbohydrates:
31
g
|
Protein:
5
g
|
Fat:
3
g
|
Sodium:
395
mg
|
Potassium:
63
mg
|
Fiber:
1
g
|
Calcium:
10
mg
|
Iron:
0.4
mg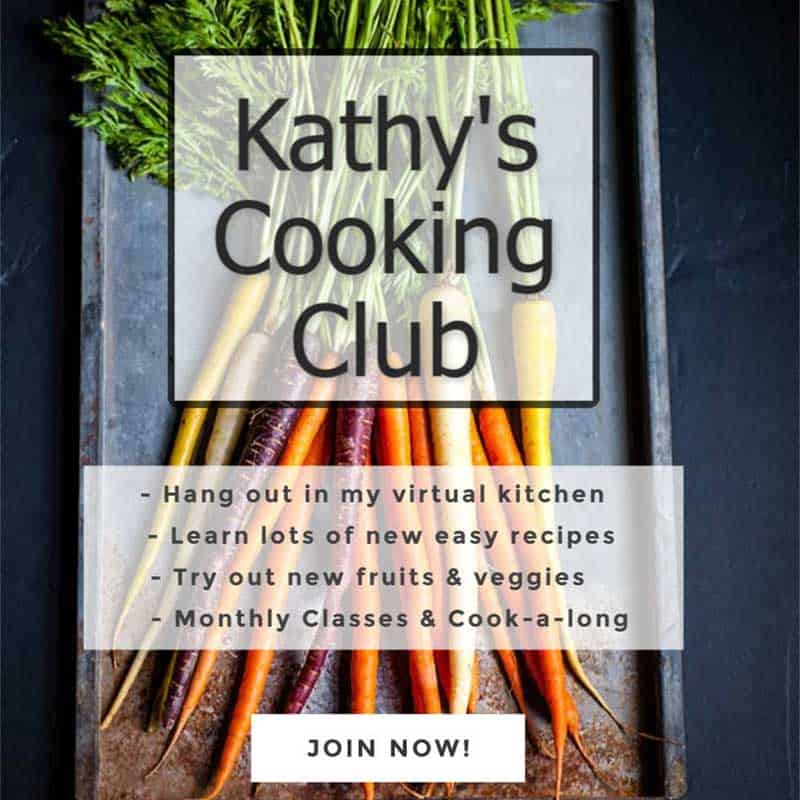 Recipes to Try
No time to make bread or buy a book, but still need a get a last minute gift? Give the Gift of Amazon Prime (affiliate link)
. We've had it for years and gift it to a few relatives who love it. It's more than free shipping. You get free movies, music, and even select Kindle books.